Gardening is great for both body and mind. A meta-analysis examining gardening's influence indicated that gardening's low-impact physical activity, as well as its ability to get you out into nature may have the effects of lowering body mass index, depression, and anxiety. At the same time, it can promote feelings of satisfaction and community. The advantages of gardening don't stop there. Beautifying your own property or the community gardens of your neighborhood may help raise your property's value.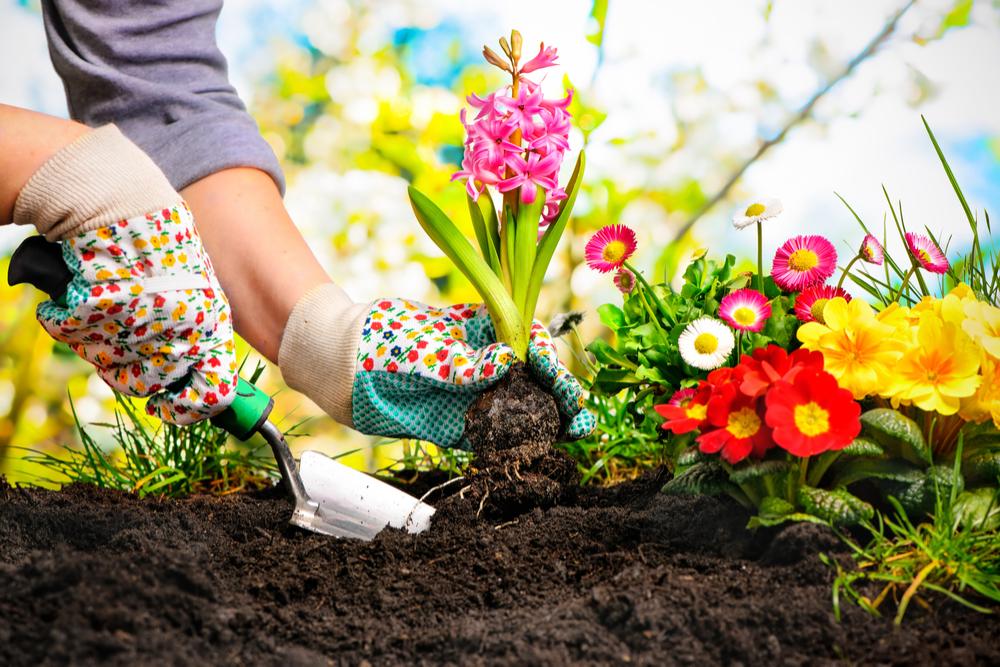 The more reward, growing your own fresh fruits and vegetables may save you money at the grocery store while encouraging healthier eating at home. It also allows you total control over your food chain. There are many types of gardenings like Flower gardening, Veggies and Fruits gardening, Herbal Gardening, Water and Rock gardenings. Check out some of the tips and precautions while you make your own garden.
Simply start a container garden anywhere you'd like. Plus this way you can ensure the soil is fertile and easily prevent weeds, first start small, then work your way up to a bigger garden. Make sure your container has good soil and drainage, which means plenty of compost. Composting is easy, just save your food waste, especially egg shells, coffee grinds, and apple cores! Creating good drainage is also very manageable. Ensure that your container garden has holes in the bottom, and then line the bottom of the container with a layer of rocks.
 Some plants are shade plants, others need sun, and yet even more plants are partial shade or sun! Don't overlook that part of your plant's description. If you want succeed with your garden you need to plant the right type of plants, at the right time. Make sure you give young plants plenty of water, but always avoid wetting the plant's leaves! Wet leaves can easily lead to mold, rot, and a sick plant. Make organic choices with your soil, fertilizing, pest control, and even seed selection. Heirloom produce plants taste much better than mainstream varieties. Plants that are fertilized or treated with chemicals can become weak and prone to disease. Trimming and pruning your plants allows for increased air circulation and fewer leaves for your to spill water on.